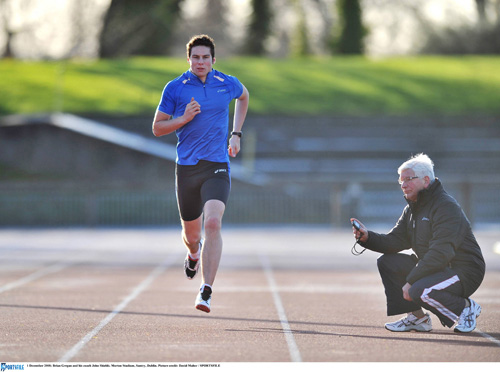 Does an professional athlete need a coach? Drummond (2016)explains the definition of endurance coaching, which involves the interaction between the coach, the athlete, environment and task which purpose is improving the athlete performance. Also, endurance coaching can be classified in autocratic (coach-centered) or democratic (athlete-centered) (Lyle, 2002).
Autocratic (coach-centered) creates a training environment where the coach adopts a "do as I say approach", despite this, this approach is more likely to meet the goals of the coach than the athlete (Davids, Button & Bennett, 2008).  On the contrary, democratic (athlete-centered) coaching encourages the athlete participation in decision making (Hanson, 2007-2014); therefore, the athletes become self-aware and learn to self-correct technique and tactical play (Hanson 2007-2014, Kidman & Davis, 2006).
That is the reason why Ishay Endurance Coaching applies an democratic (athlete-centered) coaching approach, which can be applied for every program (Bronze, Silver, Gold) and in every sport (cycling training plan, running training plan, and others)
Reference List:
Drummond, J. (2016). Athlete-Centered Coaching is Better – Research Paper. Retrieved from http://athleteassessments.com/athlete-centered-coaching-research/
Hanson, B (2007–2014) How to be an Athlete Centered Coach, Athlete Assessments, viewed February 2014, <http://athleteassessments.com/articles/an_athlete_centered_coach.html>
Hanson, B (2011) What Really Matters, RLCM DVD, Speaking at Evolution of the Athlete, University of Queensland, 2011.
Kidman, L and Davis, W (2006) Empowerment in Coaching, In Davis,W, Broadhead, G 2007 Ecological Task Analysis Perspectives on Movement, Champaign, IL: Human Kinetics.
Lyle, J (2002) Sports Coaching Concepts, A Framework for coaches behaviour, London: Routledge.
Please follow and like us: